A year after the landmark Paulley case, ministers have pledged to usher in 'new measures' to make sure that wheelchair customers can access designated areas on buses.
The Department for Transport (DfT) announced that it's going to start 'developing proposals to ensure that wheelchair users can access buses and that drivers can fulfil the duties given to them by the courts'.
It follows the Supreme Court judgment in January last year in a case brought by wheelchair user Doug Paulley. The court discovered that bus operators are under an obligation to apply 'pressure' to non-wheelchair customers to vacate the designated area but mentioned operators couldn't force non-wheelchair customers out of the space or off the bus.
The DfT said it had accepted 'expert legal recommendations aimed toward ensuring that wheelchair users can access bus services'. It stated the implications of the Supreme Court ruling are 'that passengers who don't require the wheelchair space ought to be required to move when it is needed by a wheelchair user'.
Keith Richards, chair of the Disabled Persons' Transport Advisory Committee, mentioned: 'The committee welcomed the speed of the department's response to the Supreme Court's judgement on the usage of wheelchair areas.
'Fighting for what is essential space shouldn't be a part of the day-to-day experience wheelchair users have when using buses. We hope the department will keep its pace into the implementation phase, to ensure that wheelchair customers no longer face these challenges or have to battle for facilities provided for them in law.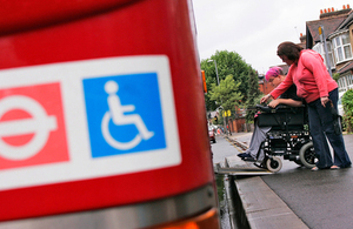 'Without a greater degree of certainty over the usage of the space confidence in using public transport shall be difficult to achieve.'
Transport minister Nusrat Ghani said: 'Passengers with disabilities will need to have the same opportunities to travel as other members of society, and it's important that the services they depend on are accessible and work for them.'
Officials said the move followed close engagement with representatives from passenger groups, and that as plans progress the Authorities will continue to work closely with these groups and other stakeholders, including drivers, disabled people and members of the general public travelling with young children, in order to make sure the plans are informed by those most affected by them.